Prep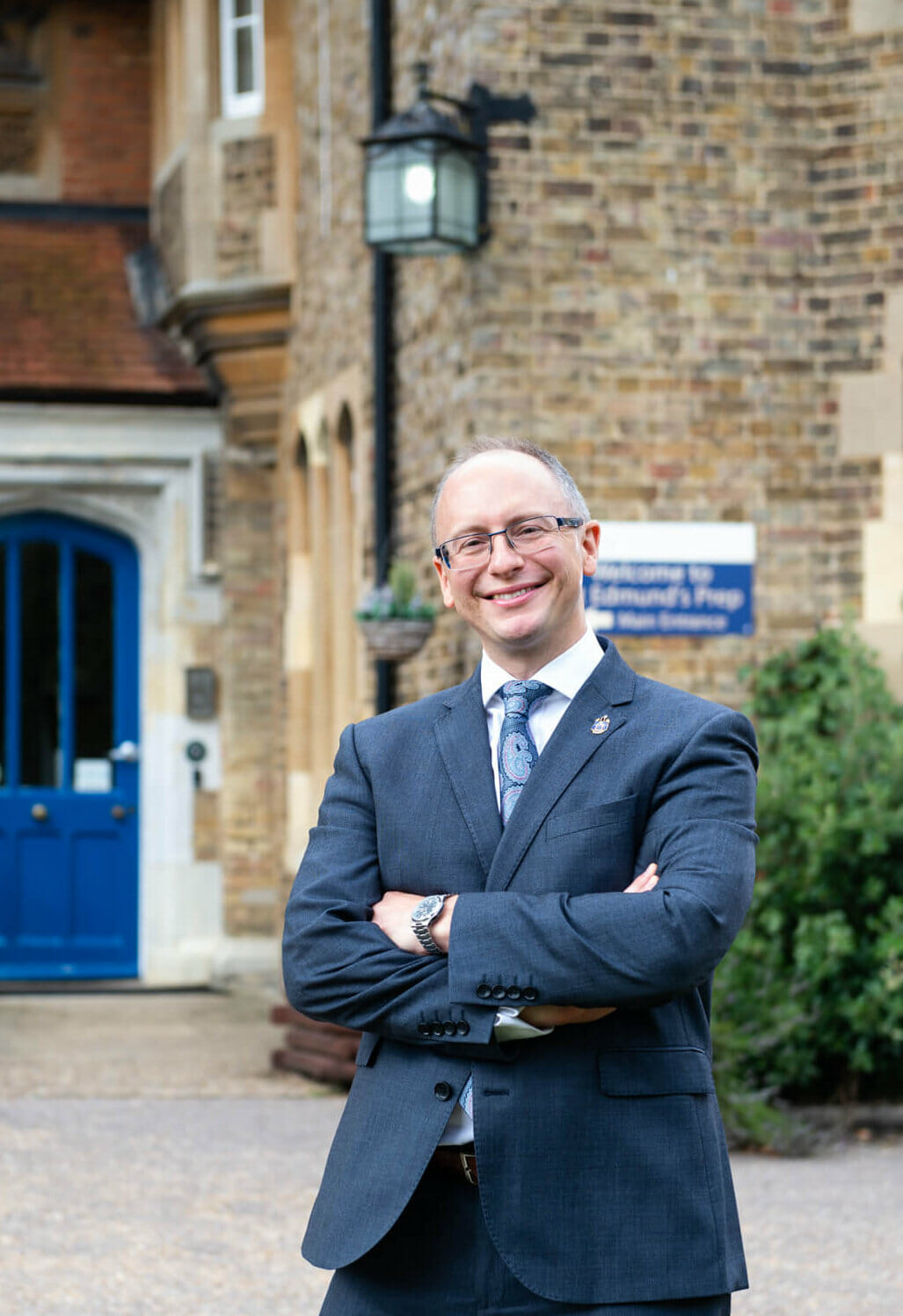 The first steps we make in life can have a profound effect on the future direction we take.
At St Edmund's, we understand that the first steps your child takes into the world of learning and sharing with others will guide their future development. Our Prep School lays the foundations for a life that is ethical, inquisitive, sociable and fulfilling. We seek to nurture the spirit and light a fire of passion for life-long learning in the hearts of every child.
The Prep School offers pupils a first-rate educational experience. Helping to cultivate academic aptitude, but also sporting and musical talent. Artistic and dramatic abilities are carefully developed through specialist teaching. These academic and creative faculties are set within a nurturing pastoral framework which aims to build positive relationships with parents and children alike, ensuring St Edmund's Prep children finish their time at the school as well-rounded, confident and thoughtful individuals.
St Edmund's Prep founded in 1874, is a co-educational, independent Catholic Nursery, Pre Prep and Prep school, situated in beautiful surroundings of wood and parkland in Old Hall Green, easily accessible from the main thoroughfares of Hertfordshire. The school embraces family values to lay the foundation for a happy and successful life. Education is seen as a joint venture involving staff, parents and children.
When you arrive at the Prep you will experience a welcome from us all that invites you and your child to be part of a very special community.
Guided by the principles of our Catholic faith and acknowledging Christ as our leader and teacher, we strive for excellence and creativity in forward-thinking education. We commit ourselves to the preparation of our children by instilling in them a sense of responsibility and attempting to ensure that they leave St Edmund's Prep with a solid foundation on which to build their future in the College and beyond.
Small class sizes allow focused attention to ensure that your child becomes a confident learner both inside and outside the classroom. Our facilities are shared with the College, including an indoor swimming pool that all children from the Nursery to Year 6 use and our committed teachers ensure our pupils have the experiences they need to develop fully in all aspects of their lives. With a heritage and ethos deeply rooted in the Catholic tradition, we welcome families from all faiths and none who will appreciate the all round education that we offer.
The changes in our society and in education require that we are focused, that we are visionary in our leadership and that we utilise every resource to its fullest so as to ensure top quality education to every pupil on an equitable basis.
We are committed to being leaders in education in these changing times. We invite you to join us as a member of the St Edmund's Prep family.
Mr Steven Cartwright
Head of St Edmund's Prep
A hidden gem, this Catholic co-ed has got acres of grounds, stunning facilities and puts wellbeing and personal development at the centre of its educational offering.